I am pretty much wedding obsessed, and I love looking at brides makeup & dresses and how they all fit together. I am not yet engaged ( hopefully super soon 🙂 ) but I as many other girls have already tried to plan out everything! I have had so many of my friends ask me about different wedding looks to choose from & makeup, and I thought why not take a trip down the wedding lane and give some inspiration to some bride to be's!
If you haven't checked out Loverly, you probably should it is EVERYTHING and more when it comes to weddings.. no lie!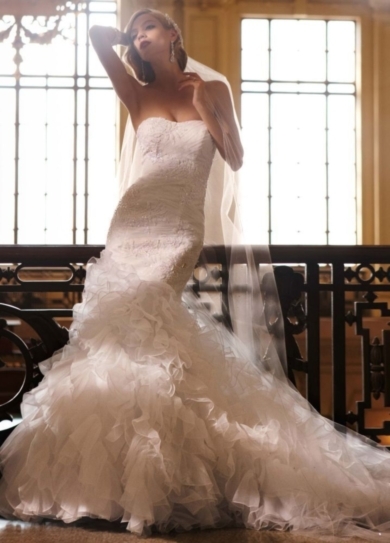 This beautiful Galina Signature Wedding dress( lover.ly) featured from Davids Bridal is a stunning mermaid dress that can show off your curves & make people fall in love with the beautiful ruffles, sweetheart neckline a train & a drop waist.Who doesn't love adding some beautiful makeup glam to make this look POP even more? For your special wedding day, I am posting my favorite wedding looks for the bold & natural brides!
For this dress I choose a beautiful Classic look with all earthy tones for a naturally beautiful look. The wedding dress has a beautiful feel that only needs natural makeup to really show off the ruching, beading, and lace hugging your body. You are able to use a natural look so it doesn't overpower the dress.
Products||  Anastasia Pro pencil || Urban Decan Naked2 Palette || Bobbi Brown Brick Palette||  Urban Decay Setting Spray|| Hourglass Veil Primer || Anastasia Brow Powder || False Eye Lashes || Bobbi Brown mascara ||  Bobbi Brown Warm Brown Eye Palette ||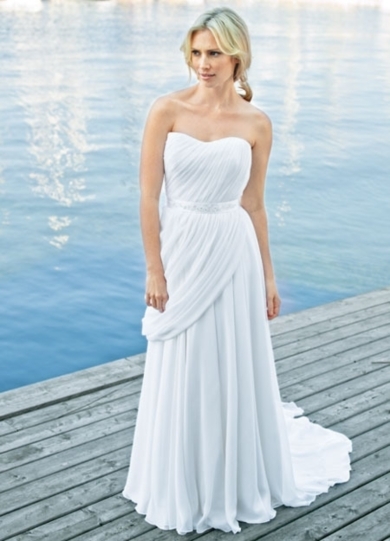 This beautiful elegant yet simple gown is such a show stopper,  by designer Lean Belter this is a great dress to wear on sandy  beaches, or an outdoor wedding! For this wedding look I chose a beautiful minimal look. I feel natural is key when it comes to having a classic wedding dress. This silk georgette gown features a delicately draped bodice with an asymmetrical draped skirt that falls into a chapel train. Since this dress is very minimal, why over power it with a ton of gaudy makeup?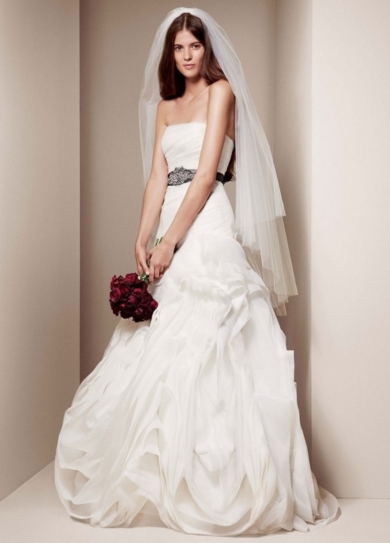 This Gorgeous gorgeous dress and probably one of my favorites by Vera Wang via Davids Bridal is so stunning & bold! This look is definetly something to vamp up and be a real show stopper with all the glitz and glam possible! This dress has handcut bias organza so each gown has a unique, organic look.
Flange detail is a dramatic and modern technique.
The architectural quality of the skirt is balanced by a beautifully draped and shaped bodice.  With such a unique look, why not make your whole look bold!
Products: || Anastasia Bevery Hills Brow Pomade || Urban Decay Setting Spray || Hourglass Primer ||  Eye Lashes || Too Faced Smokey Eye || NARS  Contour Blush  || NARS hardwired lipstick || Hourglass Femme Rouge Velvet lipstick ||  NARS Pure Matte Lipstick
Hope you love the looks & you can purchase all these amazing dresses and design your whole wedding look straight from Lover.ly